Forage In The City Is Disappearing!
Bee Naturals Is Planting For Pollinators And We need Your Support.
All across the city green space is disappearing. Housing has reached a crisis point, and every green area that can be built upon, is being utilized for housing development. Take a look around on your way to work and see just how many building plots you see! This is great for the housing crisis, but not much good for our honey bees and pollinators. Compound the fact, that many people whom do have a garden want minimum maintenance plants and decking, often opting for plain shrubs or show flowers from a superstore, that are not much use to bees.
It doesn't have to be this way, here at Bee Naturals we are actively planting for pollinators, and whether you have a small window box, or a large garden area, you can plant for pollinators and bees using our simple to follow planting guide.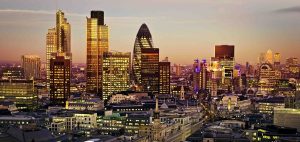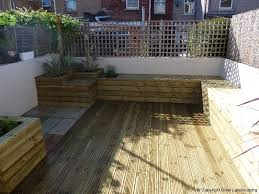 We are currently working on a large planting project off the Old Kent Road in SE15. This project involves the conversion of around 3/4 of an acre of previously overgrown wasteland, into a vibrant bio diverse area, for honey bees pollinators, butterflies, birds and wildlife of all kinds.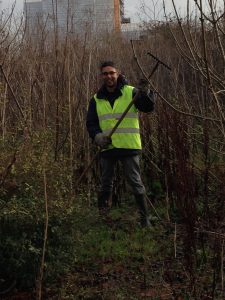 We have already started planting large Lavender beds, along with climbers such as Passion flower, Clematis, Honeysuckle and Jasmine. Whilst clearing the area we found huge amounts of Buddleia which the pollinators love, so we left a run of Buddleia around 30 meters along one of the fences. We also left in the large Blackberry, again great for bees and pollinators. We have started planting trees, including Apple, Cherry ,Plum and Pear, but with a site and project this large, we really need your help to complete the project, so please SUPPORT OUR CROWDFUNDING CAMPAIGN.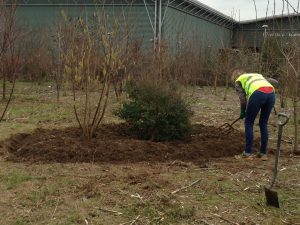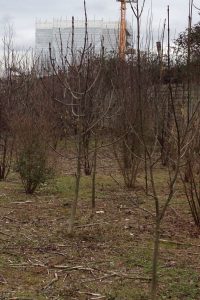 We are raising money, not just for additional plants and trees, but for a range of items required not only for this project, but to assist with future projects. These include tools, a storage shed, pond area, water butts to name just a few of the items we need. We fund our projects from our very own pockets, but really need some community help to make this happen, so please support our fund-raising drive by following the above link.
The site at Veolia is open to the public on wonder day, when the public are able to visit our hives, tour the recycling facility, and purchase honey, the proceeds of which go to supporting foodcylcle.